Fox in the Hollyhocks
A downloadable game for Windows, macOS, and Linux
**DEVELOPMENT NOTICE 12/24/21** Hi! blistered/rei here (the only dev). This project is definitely a slow burn but it's still being worked on after all these years! I really appreciate all the support people have sent my way over the years. I hope when the game releases it will be a good experience.
---

❦ Altea Rosata– a city of flowers– is both parts prosperous and destitute, and this prosperity and destitution brings people in droves and waves, searching for limelight...
...or a place to hide.
❦ Characters thus far–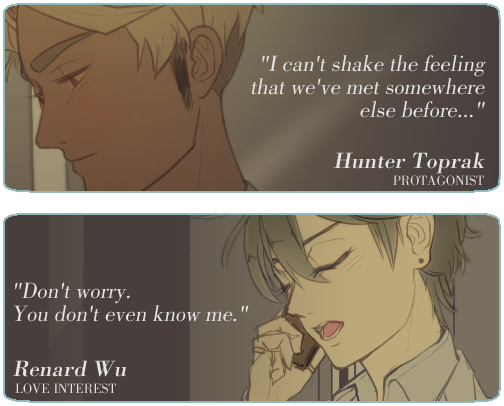 ____________________________________
Fox in the Hollyhocks is part one of three in the Renhunt series by skyharborr. Please download the alpha demo and enjoy this first look into the Renhunt series!
Install instructions
To run the demo, just extract the files to your preferred location and open the application called "Fox in the Hollyhocks." There is a player survey linked in-game where you can provide feedback if you wish (it will help me develop the full game and I will really appreciate it)!
Enjoy!

Download
Download
Fox_in_the_Hollyhocks-0.1-all.zip
49 MB